Watch my Webinar on Chronic Pain and Mental Health!
Jan 25, 2023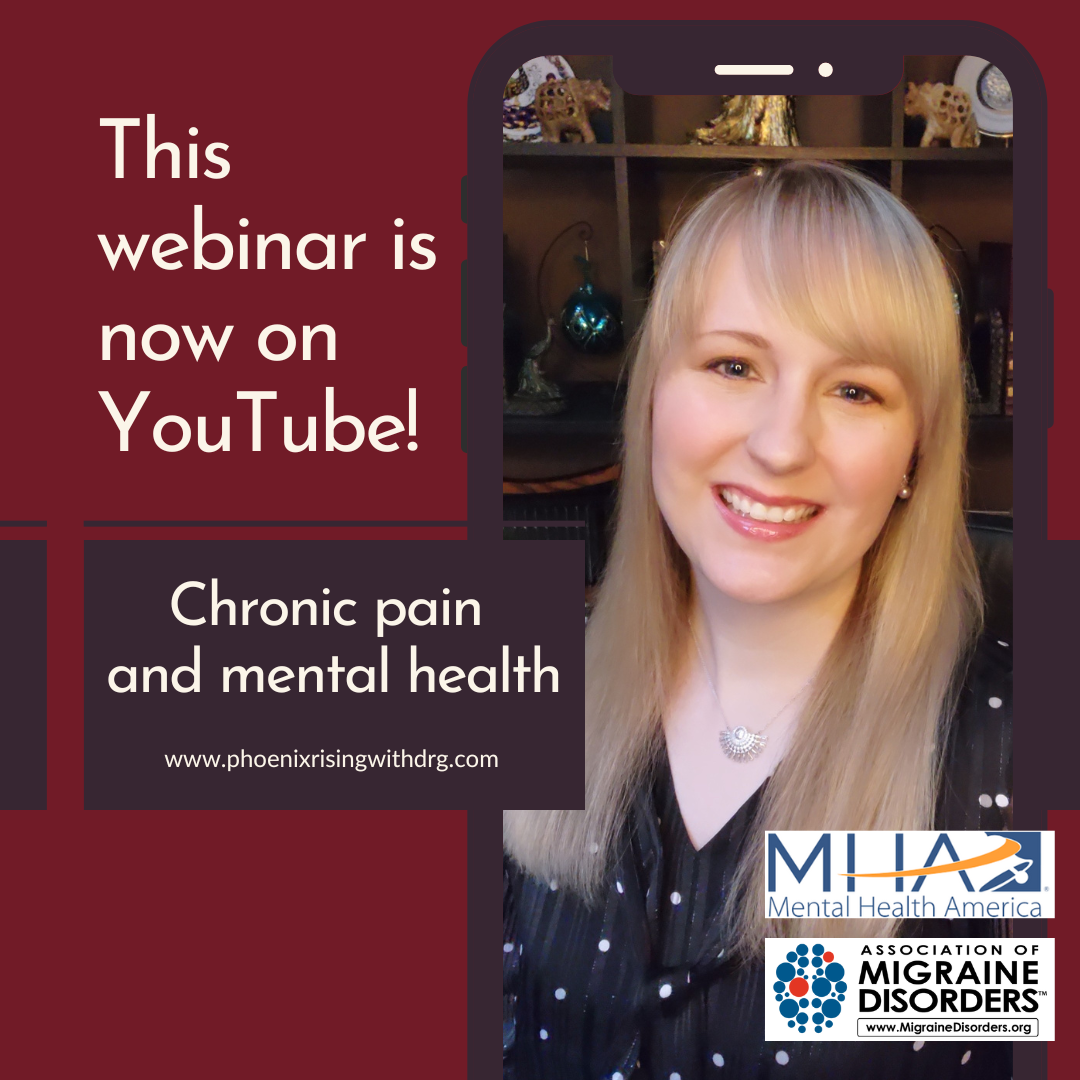 If you didn't make it to the Live webinar on Tuesday, no worries! The recording is now available on YouTube:
Living mentally well with chronic pain conditions
Don't miss a post!
Sign up today to receive blog posts, program offers, and other occasional emails.
We hate SPAM. We will never sell your information, for any reason.