The National Suicide Prevention Lifeline is now: 988 Suicide and Crisis Lifeline
Jul 17, 2022
Information below is taken from https://988lifeline.org/current-events/the-lifeline-and-988/
The National Suicide Prevention Lifeline is now: 988 Suicide and Crisis Lifeline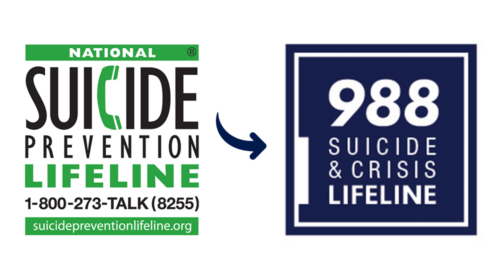 988 has been designated as the new three-digit dialing code that will route callers to the National Suicide Prevention Lifeline. While some areas may be currently able to connect to the Lifeline by dialing 988, this dialing code will be available to everyone across the United States starting on July 16, 2022.
Don't miss a post!
Sign up today to receive blog posts, program offers, and other occasional emails.
We hate SPAM. We will never sell your information, for any reason.